Our growing selection of grape wines and fruit wines
(click here
) are ready for your dinner table, party, special occasion, picnic or just a quiet evening on the front porch swing. Explore our
wine list
here and discover how we pay homage to our county's history with our wine names.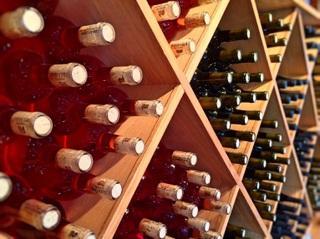 Big Creek Winery welcomes you Monday through Saturday from 12-5 p.m. and Sundays 1-5 p.m. to take a tour, taste all our wines and choose the bottles you'll want to take home with you (click here). Watch for upcoming events hosted by the winery or contact us about hosting your own winery event.
Learn more (click here) about the Red and White Muscadines and Norton, Concord, Catawba and Niagara grapes that produce our vineyard wines and the fruits like Apples, Pears, Peaches, Cherries, Blueberries, Blackberries and Strawberries that make our orchard wines so popular.
The wines are named for local landmarks and interests, so you get a history lesson while sipping and savoring some of the best Southern wine in the region. Billy has really taken the time to perfect his craft of winemaking, so whether you prefer dry or sweet, a visit to Big Creek Winery promised not to disappoint!
Peggy Tatum
Next to our beautiful landscape, our agriculture is our next prized possession. When you pair these and create a fine wine, it is a winning combination for our economy. Leisurely adventures themed with "stopping to smell the grapes" have provided a boost for rural tourism by attracting travelers to the slow lane and finding our great treasures, such as Big Creek Winery. Cheers!
Jessie Parker
I included selections from Big Creek Winery in a basket representing Tennessee at a national convention, and they were a big hit. These wines are becoming a gift basket staple for me!
Wanda Shook
The B Sisters visited Big Creek Winery and thoroughly enjoyed the delicious wine, visiting with Billy and reminiscing about our days at Campbellsville School!
Anne Dickey